How To Fix A Backpack Strap?
Imagine, You are on a mountain top and your backpack strap got breaks due to some reason, then what will you do know? In this detailed review, we will comprehensively describe all the issue and their problems related to your backpack strap that you can face during your journey or any adventure.
In this guide, we will provide you with complete details of how to fix a backpack strap with different methods. You can apply this method to any type of gear including outdoor and Traveling Bags.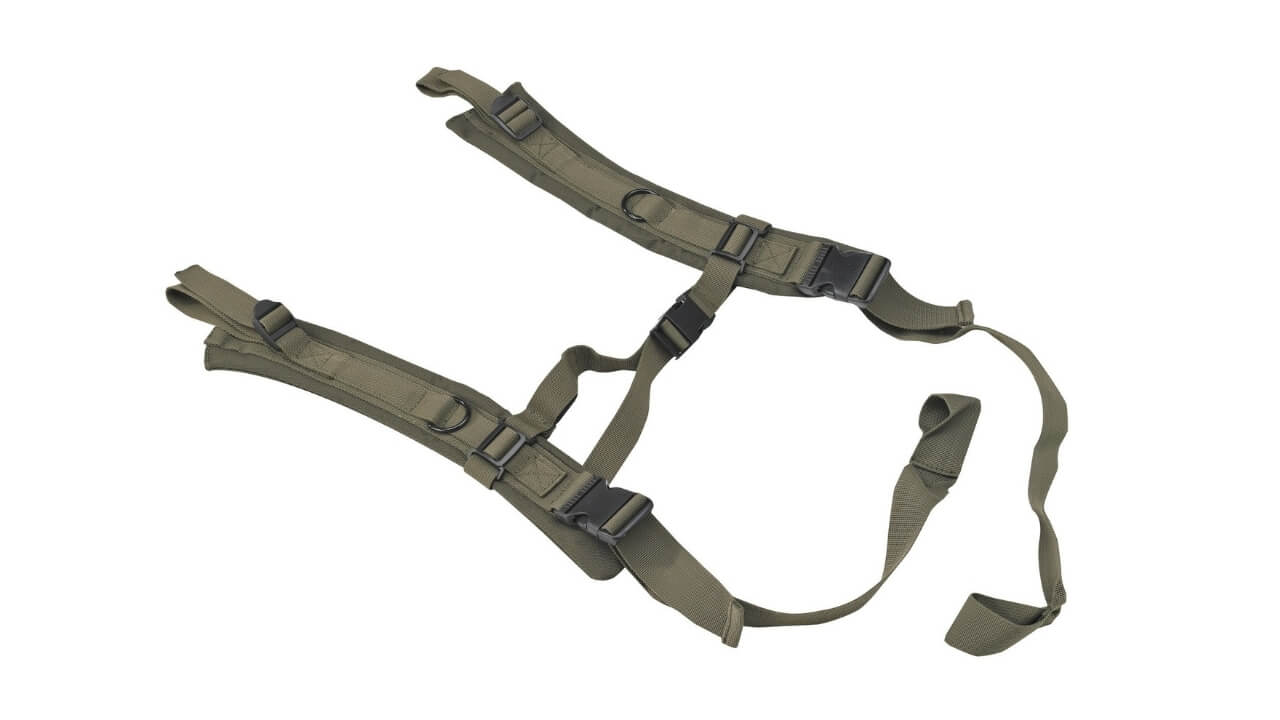 If you are a professional traveler and used to carry different types of essentials like a sleeping bag, tents, and other things that are featured with a strap or belt then it is worth it for you. How to fix a backpack strap is the most common question that travelers and other persons face while carrying their gears to long-distance traveling and with a large number of items.
There are various ways to handle a broken backpack strap, broken buckle, and any kind of belt. There are two most common methods are present which are sewing and non-sewing methods that are the most popular.
By Sewing Method
There are three options that you have if you face your strap broke or any unhealthy issue. First, you can replace the whole bag and get your new backpack. The second thing is that you should carry your bag the whole way back to your home and file a claim against your company.
The Third is you should fix them manually and save your time while continuing your journey without any disturbance. The upper two methods are time-consuming and also you have to quiet your journey to return home and then claim another bag.
But we will strongly recommend you to fix that broken strap on your own because in this way you can save your time and this is amazingly easy than your thoughts. In this how-to-fix a broken strap we will present you with two methods of handling with sewing and non-sewing methods that are extremely helpful and time-saving.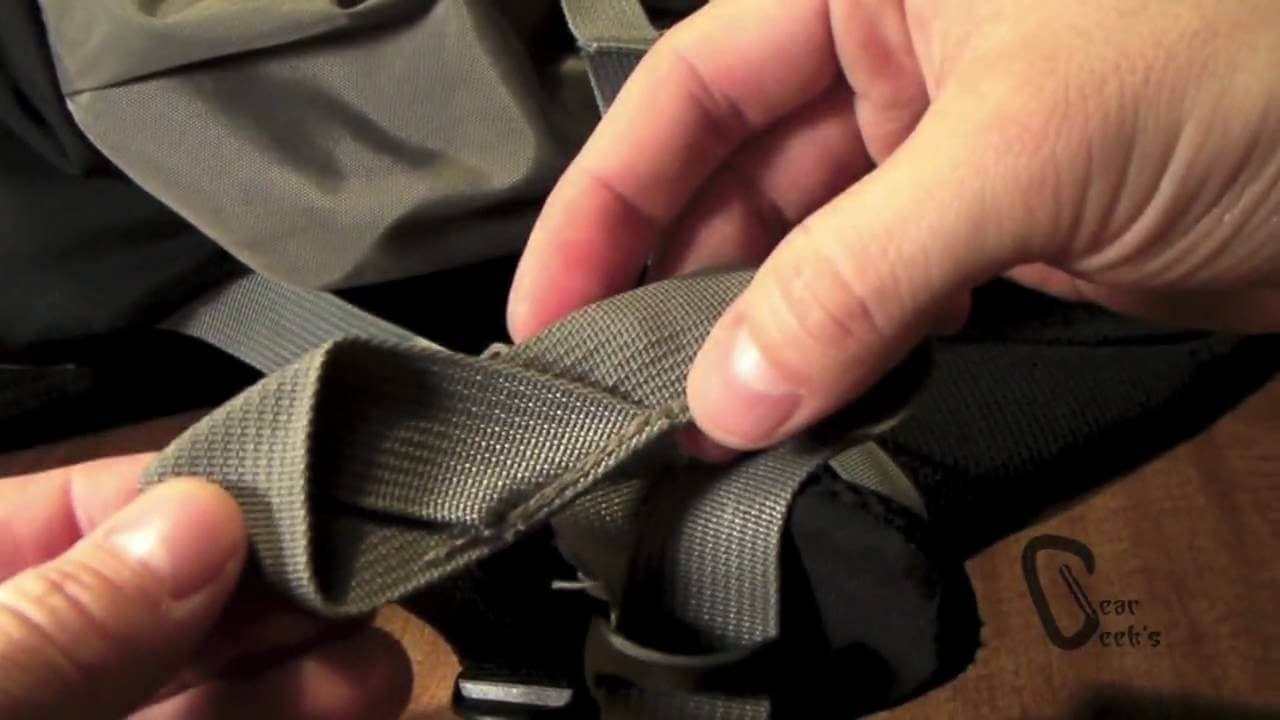 There are a few ways to manage a strap but the easiest and most used way is to sew a backpack strap. You can sew your backpack strap by using double thread as it is the most effective and long-lasting way to use your bag for a long time without facing breaking issues anymore.
In this article, we will completely describe all tools and other things that you need for sewing your strap or belt without wasting them. After reading this you will be able to sew a backpack strap on your own without paying anyone that will be an extra cost to you.
You can also apply this method on other different things like a shoulder strap, sternum strap, waist belt, chest belt, and other straps that are commonly used in carrying any type of traveling gear and gadgets.
Learning how to fix a backpack strap is carried out by some tools that are listed below:
Needle
Featured Clothing Thread
Featured Cloth
Scissors
First of all clean all your internal and external pockets from all your gears and accessories and hold this bag in a comfortable position or layout your bag for better grip. You should place your bag in such a way that your backpack and strap are properly aligned and you can sew them without any trouble.
If you can remove the frame sheet then this is too good and will also help to organize this bag more efficiently. Follow all the steps to sew your strap more accurately:
1) First of all, hold a needle and thread the Nylon or any other strong thread into the needle because it is most important as you can not sew your strap again and again. Align the two ends of the thread and then start. The reason for doing this is to ensure that threads dont slip and you can hold them more strongly. Remove the extra thread after doing this job.
2) Cut off all the loose and frayed edges of the thread at the backpack strap because it is very helpful in doing this job without feeling any confusion.
3) After this take the cloth of that thread that you have used for sewing and align this cloth with your backpack strap and cut the extra cloth from the edge. Fld this over all the edges and corners to start sewing. This ensures all the corners and edges cover and protect them from any kind of wear or tear for any direct contact.
4) Start sewing from the edge of the strap and while sewing makes sure that the thread goes through all clothes corners and edges so that it cannot be torn after this so easily. You should also take care of the thread that it should not be too close to the corner of the clothes as it can slip and then again you will face this issue.
5) After sewing all the corners and edges close all the stitches and make sure that no stitches remain open. Push the needle halfway through, take the thread and then wrap all the thread in the opposite direction so it can completely fold and get closed strongly.
6) Replace the thread with more stitching if your backpack size is large and keep it small if your backpack size is small. After this, you have completed the process of securing your backpack strap.
Now, attach the strap to your backpack to complete the process of your sewing your backpack strap:
1) Keep all the thread away from the gear because they can be tangled with each other while sewing.
2) Align the strap with the backpack accurately to that end that you want to attach to your backpack.
3) Keep the strap in place so that you can start sewing by pressurizing the strap.
4) Start sewing as you have started first and use the exact method as we have described earlier. By getting more adventure experts you should start backstitching for this purpose.
5) Once you have covered all the sides and corners of the strap then start pushing the needle halfway and then press them as we have stated above to stitch them properly.
6) Do this a few times and your strap is ready to use make sure dont overdo it.
7) After all this cut all the remaining corners of the thread and secure your backpack for using any kind of gear and gadgets.
This is the first method that we have stated on how to fix a backpack strap.
Fixing Without Sewing
When you are going for fixing a strap without sewing then you first some things about that. First, you should consider all the things that are attached to your straps like sliders, buckles, and internal material for better fixing.
All these things play a very important role in fixing your backpack strap because if you know all things properly then you can also make a plan for fixing them due to better understanding. When you start fixing them all these gears may get lost due to not knowing about them.
If you are worried about how to fix a backpack strap then you must know that it is not a big deal if you know how to use a tool for them. You can fix them by using tools and pinching them on the internal side of the bag. If you want to use this strap for the long term then you need to sew them for better use.
It will help you to use this strap for a very long time without wasting your money or time on daily life problems.
Fixing Your Backpack with Duct Tape
This is the last method that you can use if you want to fix your backpack strap and this is the easiest method than earlier. In this method, we use Duct ape which is best for providing durability and increasing the comfort of users while wearing.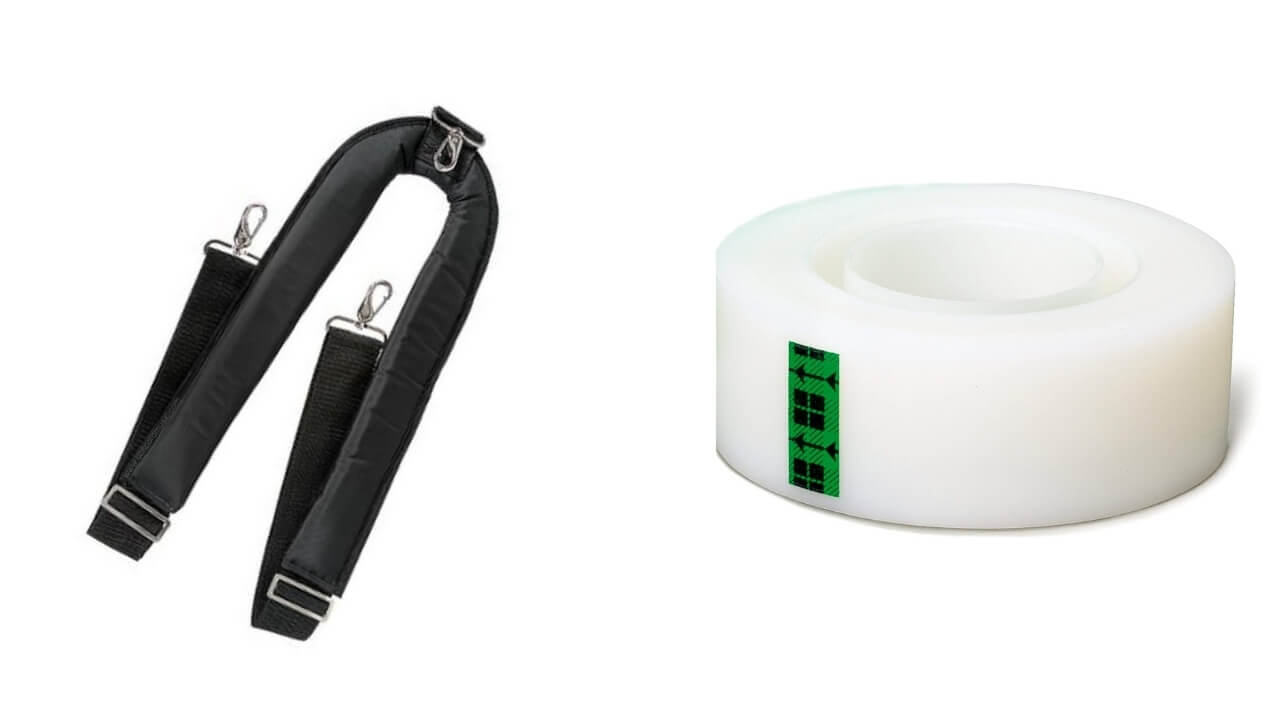 The third method on how to fix a backpack strap is useful for the long term and these tapes are also difficult to remove because of the residue that they leave behind. If you want to use this method then follow these steps for better handling:
1) First remove all items and gear from your bag and clean this bag from any kind of dirt and other things. Then lay this bag in a neat order that you can easily manage with ease and order. This will ensure that all the tape will never stick to any internal accessories of the wall and you can easily attach them in an organized manner.
2) Clean all the edges and corners of the bag so you can attach the cloth with tape more efficiently.
3) Now attach the tape with a damp cloth and leave it for some time so that it can dry and attach properly.
4) After drying cut all the extra parts of the cloth and cover the area where the strap is present. Now push this tape gently inside of the gap and it will help you to manage this bag and strap without any extra covered area that also looks awkward.
5) After this hold the backpack strap on the internal side and apply it to pressurize with a thumb that will help you to grab this strap more efficiently. This will also help you to grip the strap with other materials like Fabric, Nylon, Polyester, and others that are used in making this bag.
6) You should also keep in mind that taping the entire tape, again and again, will slip the tape and all your efforts will be in vain.
7) Now stable the area where two ends are meet and you can also use metal staples that will hold the material for a long time and you can use them without breaking again. All these methods are recommended by industry experts on how to fix a backpack strap and most people used them for their backpacks instead of replacing the whole bag.
Final Thoughts
Before applying all these methods you should remember that all these are quick fixes and if properly done then can be used for some time. Sewing methods are more durable than any other method because they can long last and other methods like the tape method can be used temporarily and tape can be slipped or torn off after some time.
You should also remember that wear and tear can cause eventually and you should buy the best and most durable backpack for that purpose. If you are aware of any situation like this and after reading this you can easily manage and handle any breaking strap easily.
We have covered all methods and problems related to how to fix a backpack strap so you can get your problem solved.
Please Check Our Latest Review Articles About The Following:

Shoaib is an amazing article writer that has written hundred of an in-depth article with full SEO optimization. He loves to write on travel, tech, and other topics with complete research.